My first memory (okay, my only memory) of ever working with burlap is from elementary art class learning embroidery stitches on burlap with yarn. I've only recently discovered that burlap has so many uses — not only kid's crafts but even for weddings.
(Click the photo to follow the source)
Burlap + Ruffles
Monogrammed Pillow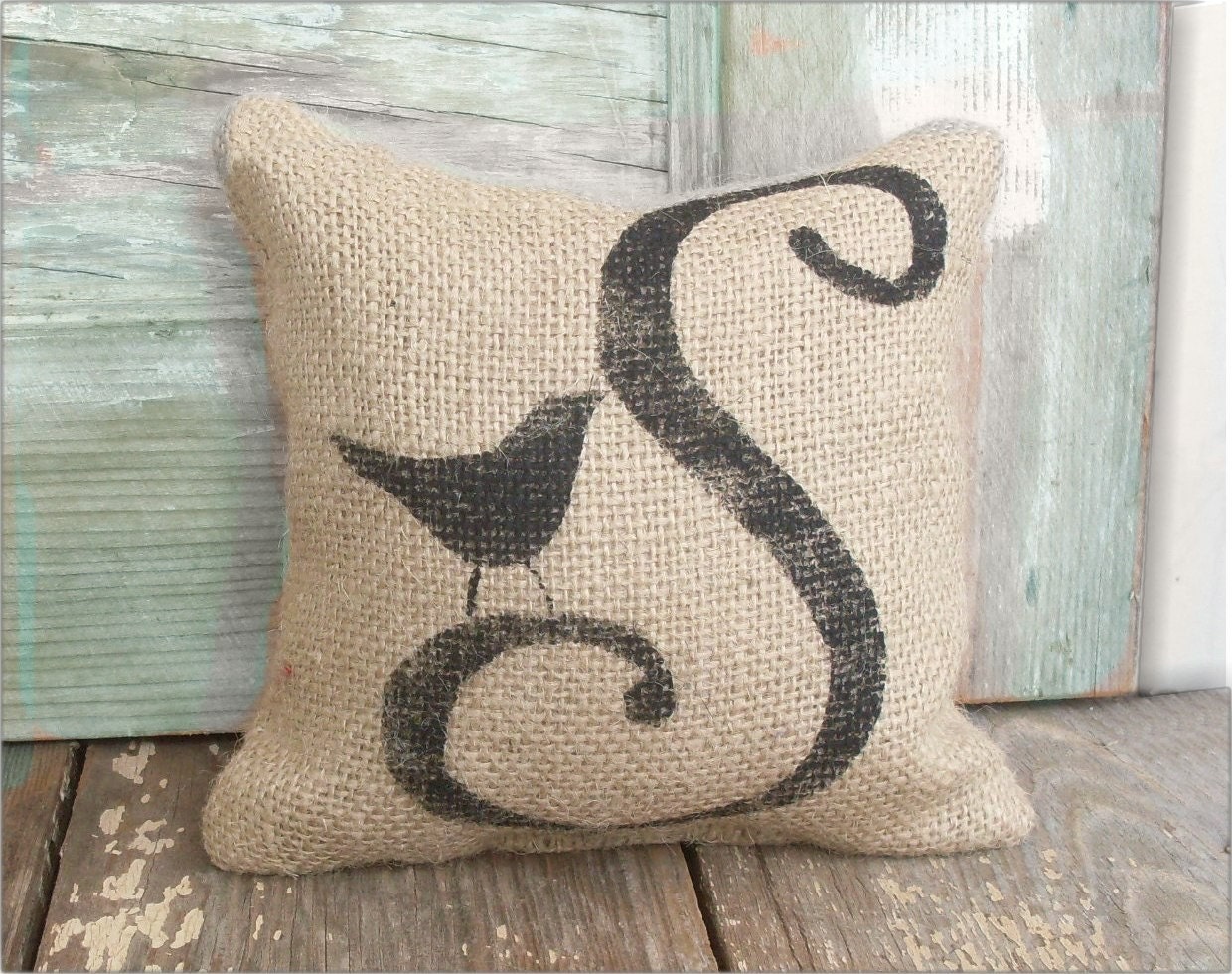 Burlap-Backed Book Shelves
You Can Print on Burlap!
Ruffled Bed Skirt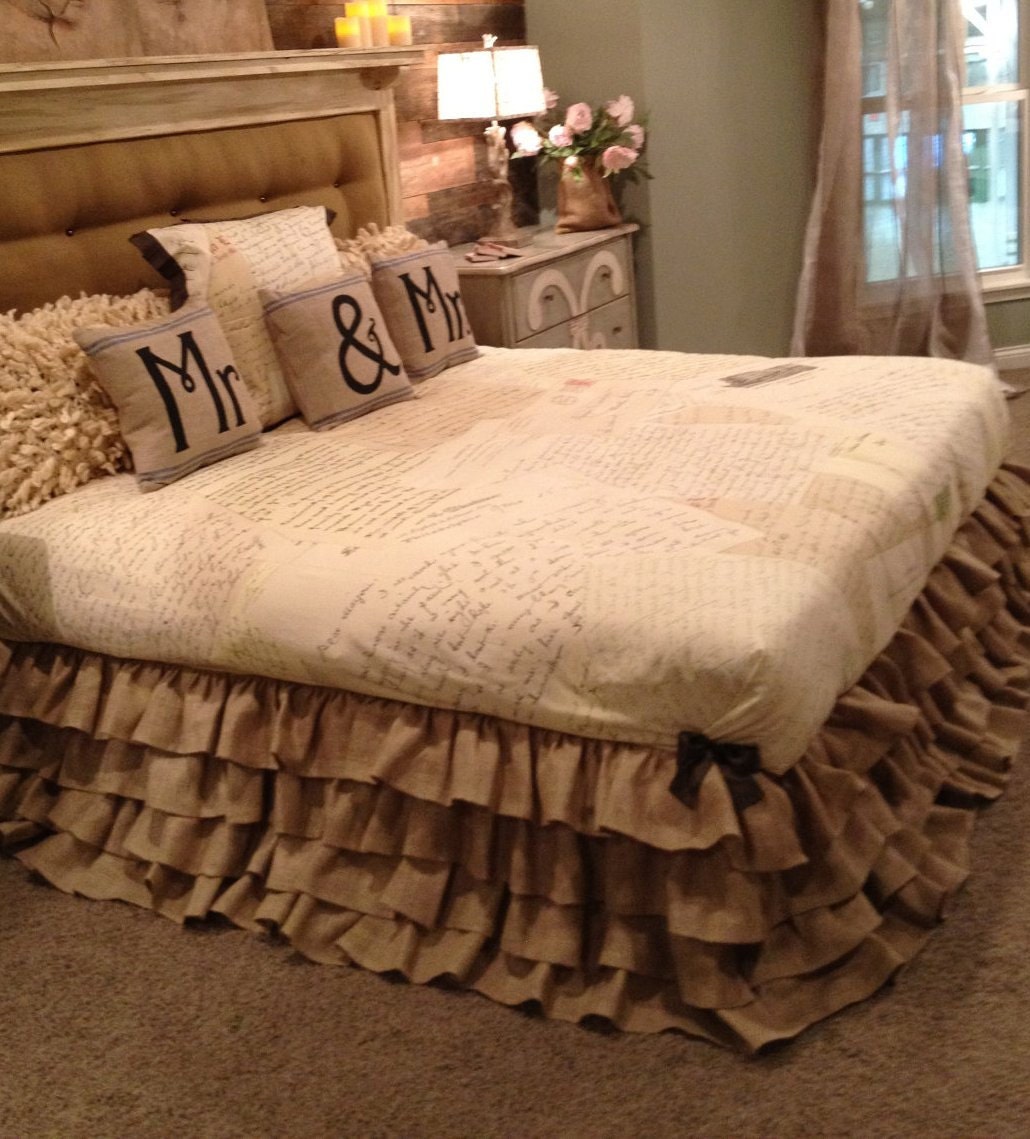 Interesting Chandelier
Carrots (Because I really needed a last-minute Easter craft!)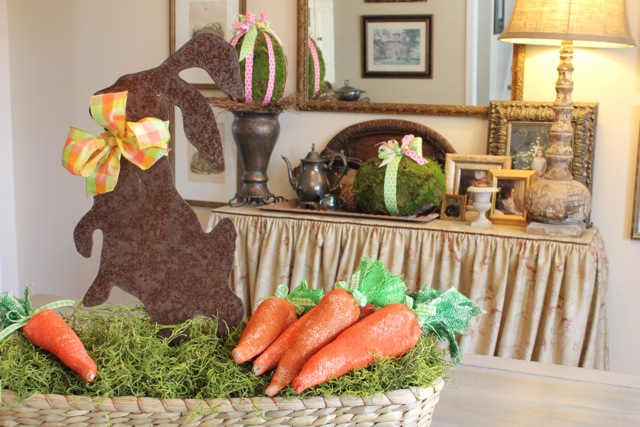 A few burlap flower tutorials:
A burlap flower wreath:
Pretty Lamp
 Rustic Ring Bearer Pillow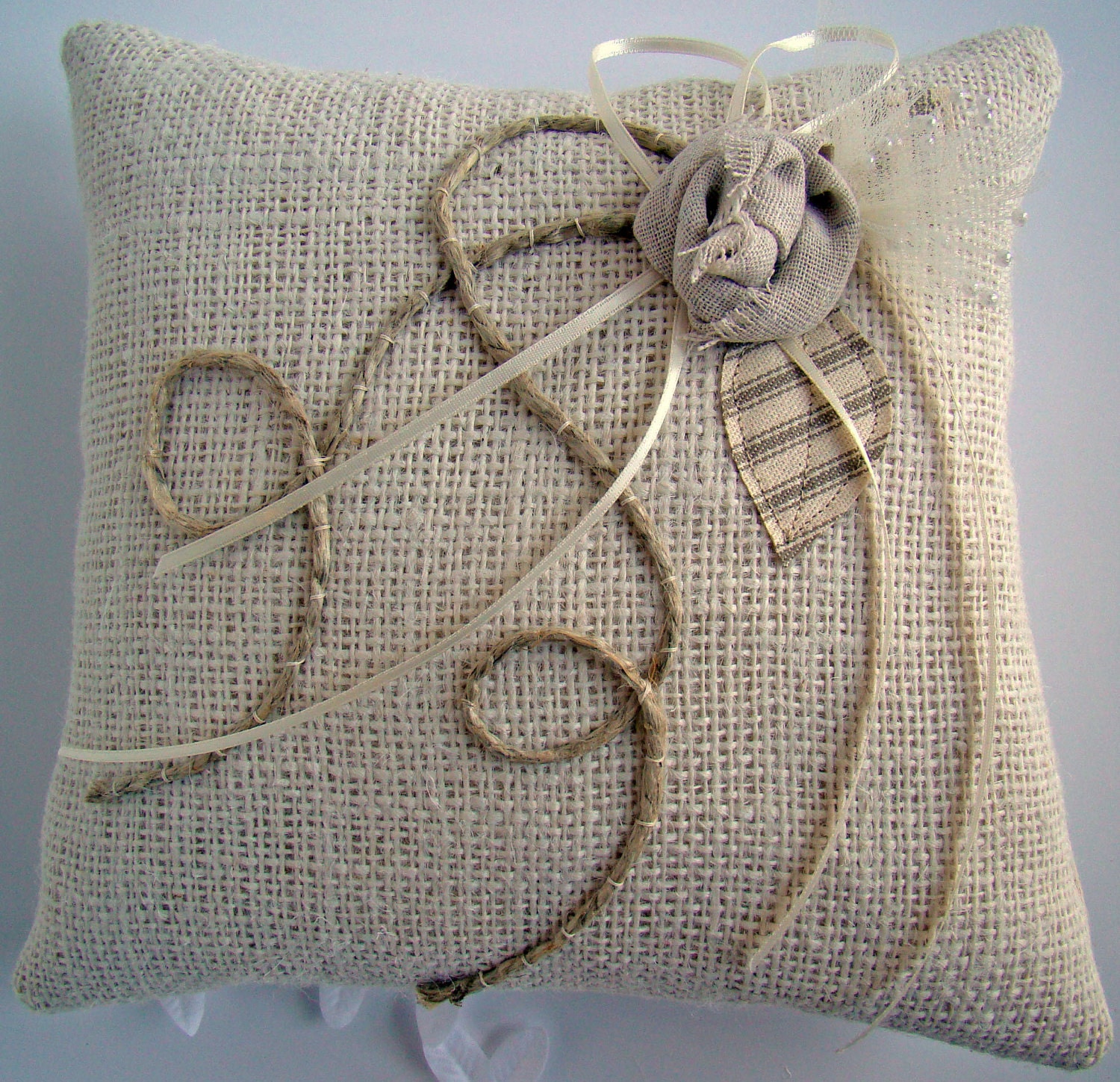 Curtains
Is your love for burlap blooming now? Happy Friday!