Lately I'm loving lace. It is gorgeous and can be used for more than just lingerie and weddings!
Click the photos to follow the source.
This necklace is from an Etsy seller, but would be simple to DIY. Use some Stiffen Stuff and connect the lace to a chain: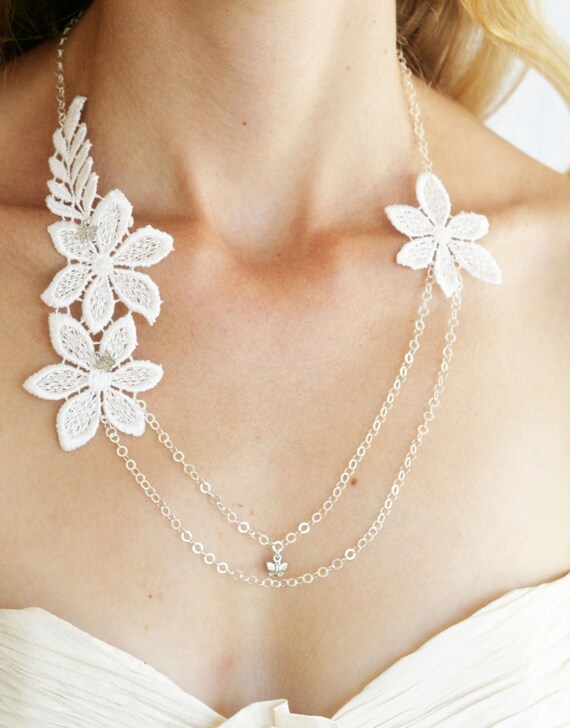 An asymmetrical lace necklace:
Another item available for purchase, but you could use an old t-shirt or sweater and attach a length of lace to make a cool and pretty scarf:
One more Etsy store, but if you found the lace this pretty applique would be easy to attach to a headband: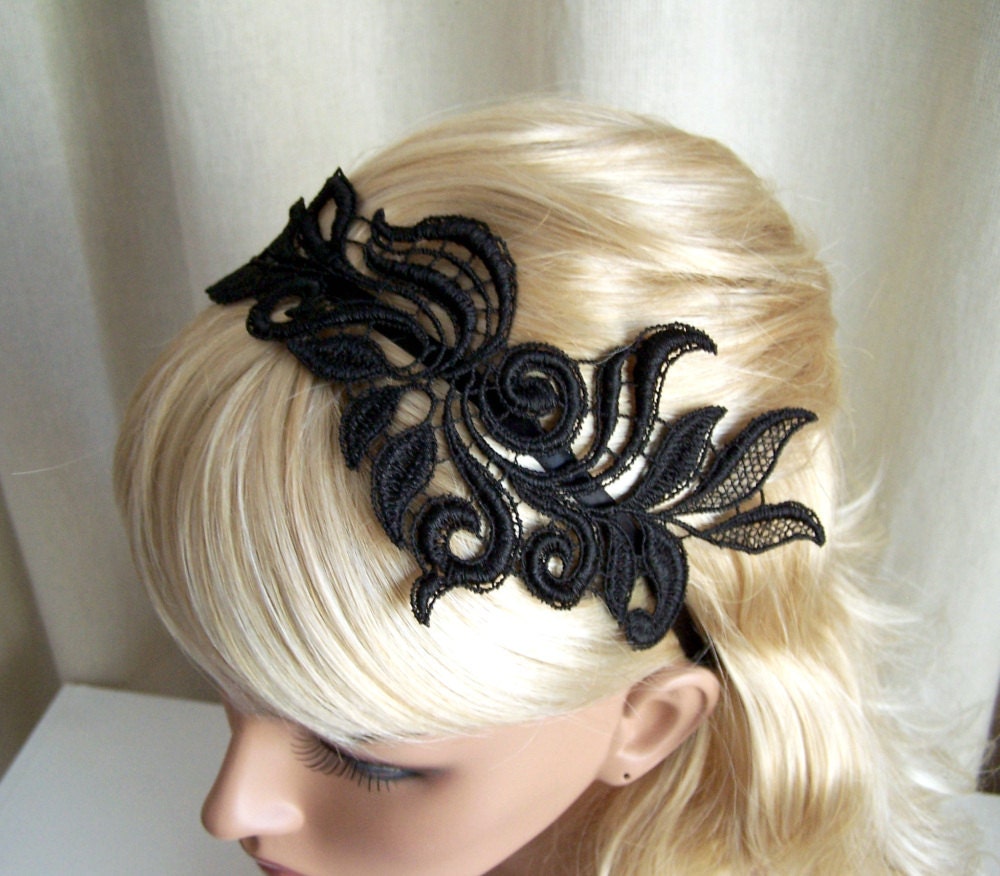 An awesome lace mason jar tutorial:
I might have to try this out:
Lace Skirt Extender:
Add lace sleeves to a plain tank:
Lace Fascinator:
DIY Lace shoes…x's 2!
Lace-covered votives:
Spray Painted Lace Lamp:
One more lace lamp:
A wedding invitation I would never want to open:

Lace Doily Bangle:
Lace home decor to the extreme. The website it's from SAYS that it is DIY…but there are no directions nor any links to where you would buy such a huge piece of lace like this. I don't have the first clue how you'd accomplish it. Either way, it's GORGEOUS:
And who doesn't think of a wedding dress when we say "lace"?  This makes my heart flutter:
Happy Friday everyone!